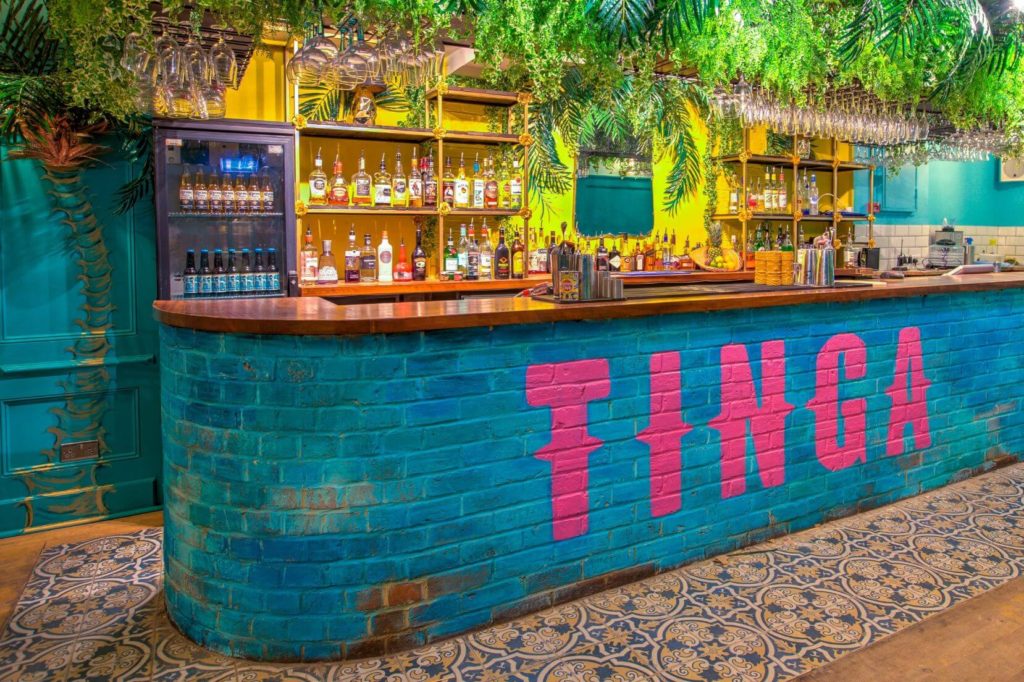 Looking for the best restaurants in Salisbury ? Well our friends at Tinga are now offering take away!! Whilst they are still open, and are waiting to welcome you through their doors, Tinga have an amazing app that you can order some of your favourite dishes from, available for collection or delivery ! So you can enjoy all of the amazing food from the comfort of your home.
If you're planning on popping in and grabbing a bite to eat and some drinks, you can take a look at their menu here :
Best Restaurants In Salisbury
Tinga Salisbury is an independently owned Mexican bar and restaurant in Salisbury city centre. Their immersive dining experience is one you won't forget as they transport you to a beautiful Comida Corrida in the trendy Juárez district of Mexico City!
On entering Tinga, you won't know where to look first! There's the beautiful wall art depicting Frieda Kahlo, the luscious foliage framing the bar and the beautiful palm tree pillars, all of which are hand crafted. Here you'll find their bar which stocks a wide selection of high quality products, allowing them to provide a vast range of fresh cocktails and mocktails, as well as wines, authentic beers and soft drinks. With a variety of seating arrangements downstairs we're sure you'll find a perfect spot, whatever your preference.