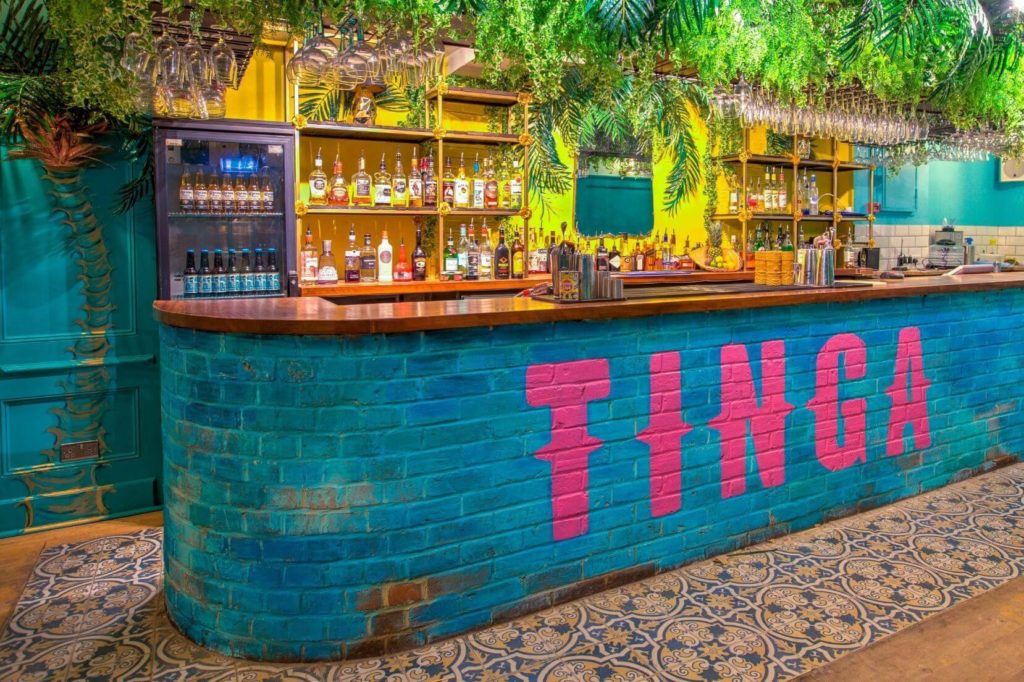 Looking for restaurants in Salisbury? Head to our friends at Tinga Salisbury who are a fantastic Mexican restaurant that scooped the Food & Drink Award at the South Wiltshire Business of the Year Awards 2019. It's been a fantastic first year for Tinga, after opening their doors in November 2018. They quickly raced to the top of the tree for TripAdvisor in Salisbury. Number one is where the independent Mexican restaurant has stayed ever since.
Deals they currently have:

Lunch and Early evening Menu – You can choose from a delicious great range of stuff on the set menu and enjoy two courses for £11.95 or three courses for £14.95 (Vegetarian, Vegan & Gluten free options included it's available Friday, Saturday & Sunday 12pm-6pm and Monday -Thursday 5-6pm to view the menu www.tingasalisbury.com/the-dining-room/lunch-and-early-evening-menu/ Also available is 2-4-1 On Cocktail of the Week – 9pm until 11pm Fridays and Saturdays (cocktail different each week) You can order Burritos for collection on their App. Simply search Tinga in your App Store search bar.
Tinga Salisbury is an independently owned Mexican bar and restaurant in Salisbury city centre. Their immersive dining experience is one you won't forget as they transport you to a beautiful Comida Corrida in the trendy Juárez district of Mexico City!
On entering Tinga, you won't know where to look first! There's the beautiful wall art depicting Frieda Kahlo, the luscious foliage framing the bar and the beautiful palm tree pillars, all of which are hand crafted. Here you'll find their bar which stocks a wide selection of high quality products, allowing them to provide a vast range of fresh cocktails and mocktails, as well as wines, authentic beers and soft drinks. With a variety of seating arrangements downstairs we're sure you'll find a perfect spot, whatever your preference.
Journey up the hand painted stairway to the dining room and you'll find a huge blossom tree, foliage walls with beautiful ornate mirrors and Mexican folk art straight from the artisan market of Mexico City. They have an area specifically designed for larger groups, with round and oval tables that allow for conversation and dining the Mexican way, sharing lots of dishes amongst friends.
a Mexican dish made with shredded chicken or beef in a sauce made from tomatoes, chipotle chilis in adobo, and sliced onions. It is often served on a tostada and accompanied by a layer of refried beans. It can be topped with avocado slices, shredded lettuce, crumbled cheese, sour cream (crema in Spanish), and salsa. It originated in Puebla, Mexico.
Enjoy Tinga Salisbury today !
Mon – Thurs: 5:00pm – 11:00pm
Fri – Sat: 12:00pm – 12.00am
Sun: 12:00pm – 8:30pm